We started Chilled Mountain in 2007 after snowboarding and skiing in many resorts across Europe and North America. We were looking for one place to go for our and our children's lifetime. The list of requirements was long:
It had to be snow sure (ideally a glacier); it had to have a big ski area; it had to have challenging runs for an advanced skier; extensive off-piste for a dedicated boarder; miles of runs for intermediate skiers; lifts that worked for non-skiers (my parents when the kids were small); learner slopes at different altitudes; no more than 90 mins from a major airport; good but not too expensive restaurants; links to other nearby resorts; a summer scene; and enough variety to last a lifetime. We found all of this in the Alpe D'Huez ski area but finding a chalet that you could drive up to and park out from, which was close to the lifts and the resort centre, which was pedestrianised and had beautiful views across the valley led us to the resort of Oz en Oisans, which sits right in the middle of the Alpe D'Huez ski area.
The Chalet itself needed to be big enough for us and our extended family and friends; have a good size lounge/dining area that could accommodate 3 generations, so they didn't feel on top of each other; bedrooms that offered lots of space and storage; a kitchen that was set up for extensive cooking that a professional chef would be happy in; and a boot room and store room that kept the living and sleeping areas free of clutter.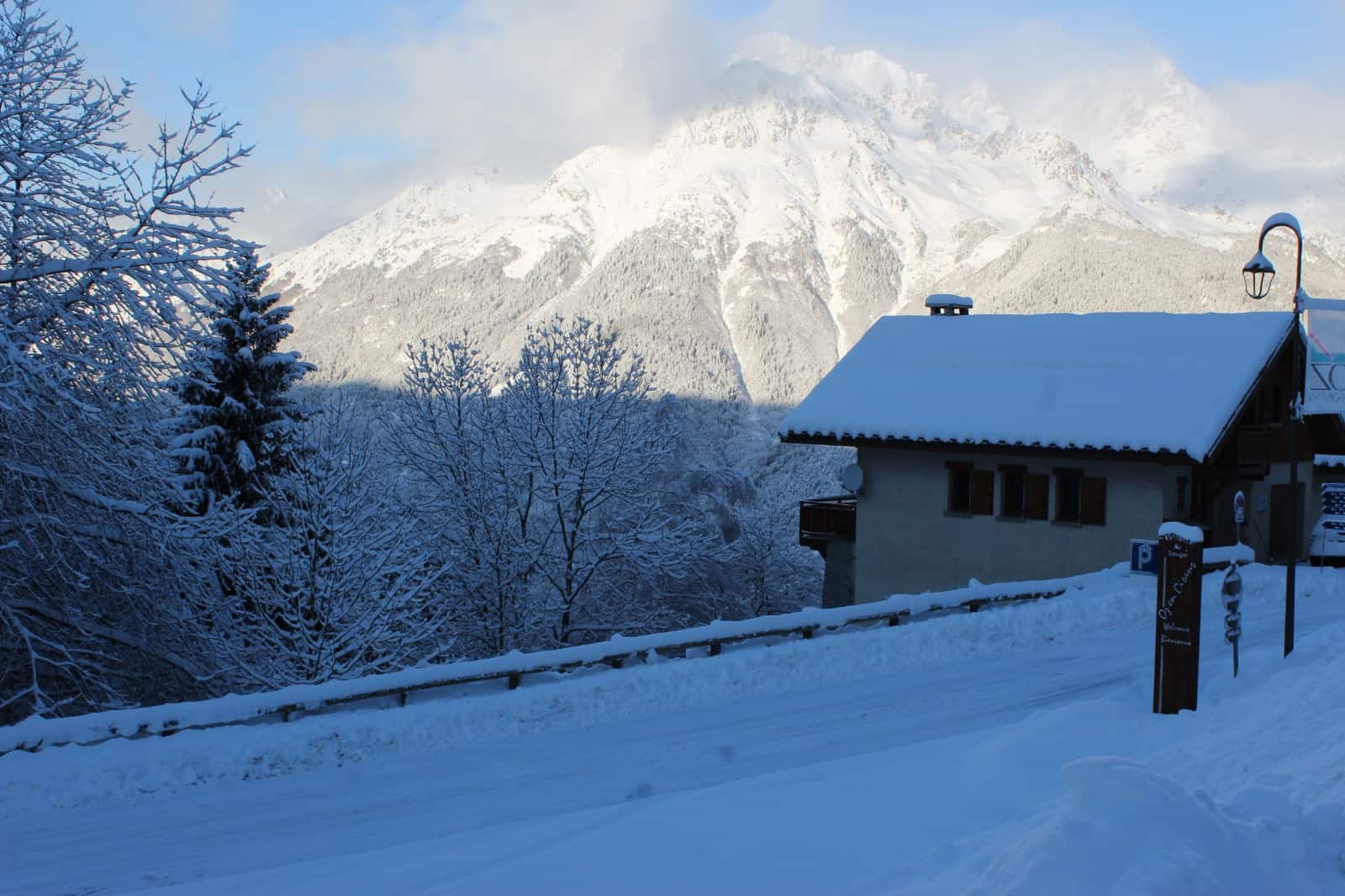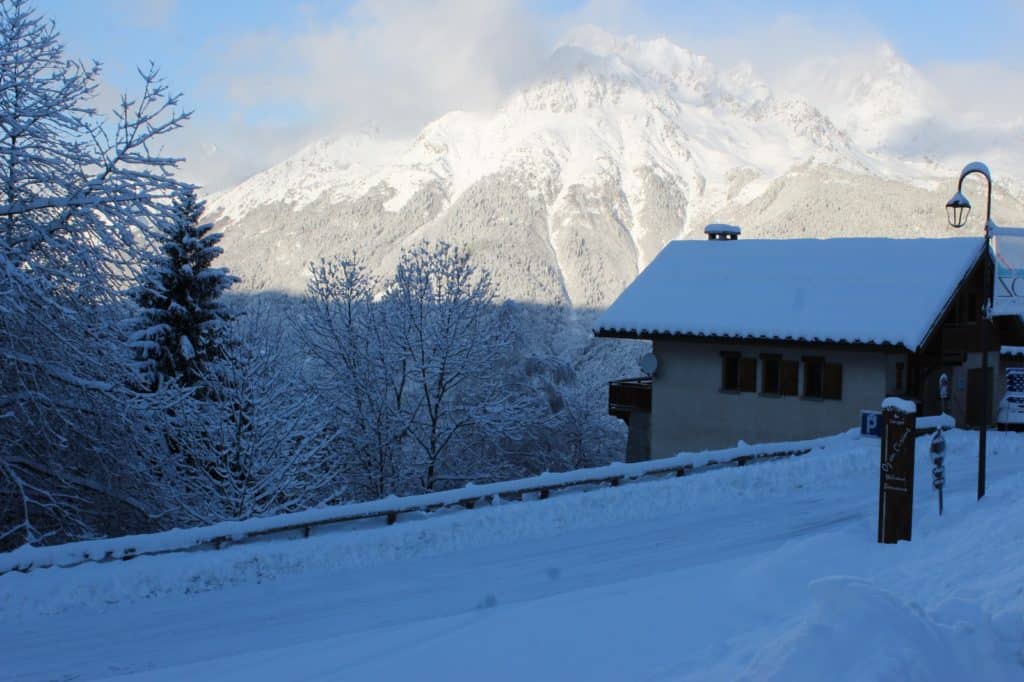 Next came the fit-out. We wanted the chalet to offer hotel quality but with a home-from-home feel. From the start, we knew that it would be our home in the mountains but we would share it with guests like you, who were looking for the same qualities in a resort and chalet that we valued. We chose a mix of practical items that could be updated and changed easily (the hotel-style beds that converted from twins to super kings were a great find) and some really unique quality pieces that made the chalet feel special. We also covered the chalet in artwork either produced by us or reflecting our relaxed style.
Finally, the experience we wanted was professional but friendly, we wanted the experience and people that interacted with you to be part of the memory of your holiday not aloof and forgettable. From the initial booking conversation with one of our family or a previous host at the chalet, through to the welcome and service of the people that look after you during your stay, we hope that you will enjoy the professional service but remember the friendly personalities.
Catering
We run Chilled Mountain as a hybrid of Self Catered, with in Chalet catering options so that you can experience the best the lovely restaurant's Oz en Oisans has to offer, the flexibility and value of your own cooked food and the luxury of catering provided for you in the chalet by a selection of different chefs.
Our kitchen is very well set up to cook your own food there is an induction hob, oven, microwave and fridge. In the garage, there are two additional large fridge freezers and a second small oven. We have crockery and cutlery for 12 settings and a selection of different-shaped plates bowls and other equipment.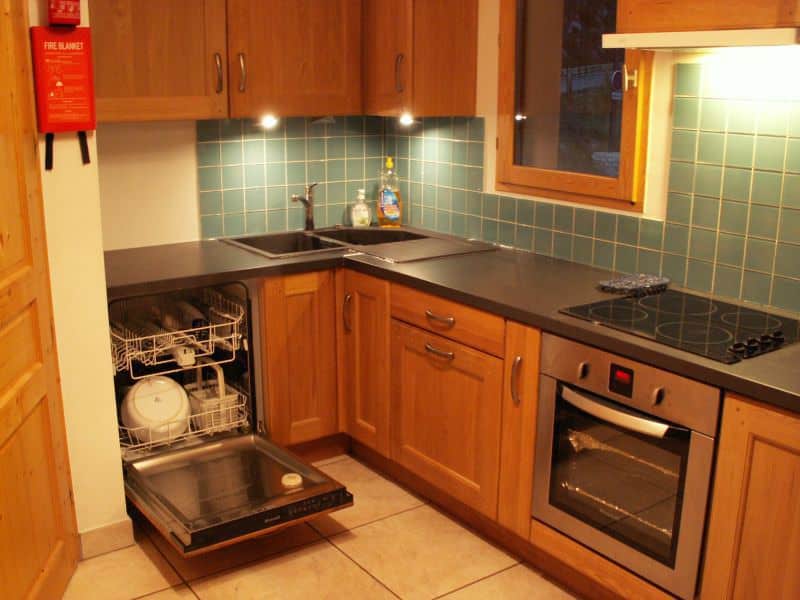 If you want to have food delivered to you in the chalet there are a few options:
Good quality home-cooked style is available from our friends Dave & Laura next door, our favourite is the chicken Normandy, please email for the current menu. They will drop by and deliver tasty and inexpensive home-cooked food in the evenings and can also drop off croissants and bread.
Gourmet cooking options are from: Patty and Serge at Monts & Mervilles who offer you prepared meals delivered to the chalet. They offer beautiful meals, using locally sourced produce. Please take a look at their sample menu. Also starting this year we can arrange delivery from The Chalet Chef, who offer a range of catering options from upscale gastro pub style to fine dining.
Finally, there is an extensive range of restaurants in Oz Village:
• La Ferme d'Oz: This restaurant serves French and European cuisine. It is vegetarian-friendly and has a cosy atmosphere (tripadvisor.co.uk).
• Restaurant Le Poutran: This restaurant is located in Residence les Myrtilles and serves French and European cuisine. It has a good selection of wines and a cosy atmosphere.
• Auberge La Cure: This restaurant is located in old Oz-en-Oisans and serves French and European cuisine. It has a good selection of wines and a cosy atmosphere.
There are many other restaurants, including the excellent La Potee D'Oz, to choose from as well, so you're sure to find something that suits your taste buds!