Luxury Ski Chalet
Our luxury catered ski chalet in the Alpe D'Huez ski area, Oz en Oisans, is the perfect base for a relaxed ski holiday in the small friendly resort.
High Altitude Skiing
You can enjoy the very best snow conditions and a long ski season by staying with us in the high-altitude resort of Oz en Oisans.
Chilled Mountain Experience
Unique, tailored service, all the comforts of home with your own private chef!
Our Chilled Mountain ski chalet is ideal for family ski holidays or for groups of friends that are looking for extensive skiing combined with luxury accommodation finished to an excellent standard.
We are supremely well located, only 50m from the lifts, 100m from the Creche, Bars and Restaurants. Our catered ski chalets are luxuriously finished, spacious and offer flexible accommodation for 2 to 12 people. At the end of the day, you can ski straight back to the warm welcome of your Chilled Mountain ski chalet.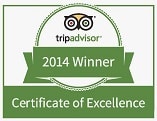 Our Staff
Our friendly and attentive hosts provide an impeccable service.
They will take care of every aspect of your ski holiday so you don't have to worry about a thing - from cooking exquisite food and providing exceptional service, our attention to detail ensures you have an exceptional holiday and keeps our guests returning year after year.
We guarantee you would be hard pushed to find a more convenient location for your family ski holiday than our chalets in Oz en Oisans. With the local ski schools, crèche and ski telecabin all within a minute walk away you can enjoy a stress free holiday with no buses or aching feet involved!
Our chalets have been furnished with families in mind and include stair gates, high chairs, cots, games, books, flat screen TVs, dvd players, games consoles (Nintendo Wii, Xbox + kinect). There is even a kid's play area upstairs so you can relax and enjoy your own evening meal with the kids safely tucked up in bed or watching a film.
" The perfect winter holiday... Thank you to all staff who made my holiday enjoyable. Everyone went above and beyond to make my experience memorable. The food was absolutely amazing! A year later I am wanting to go back!! I'm so lucky and thankful to have had such an amazing winter holiday at Chilled Mountain and would highly recommend Chilled Mountain to anyone. 🙂 "
" This is my 4th annual visit to Chilled Mountain and I can honestly say that it is amazing value for money - you just can beat it. Food is to die for even if you have dietry needs and it is set up for adults and young children. I will be returning next year "